Here are some detailed photos of the OOAK (one of a kind) Monster High doll repaint that I just finished. I stripped the factory paint, smoothed and sanded the seams from her limbs, repainted her face and added details to her body, re-rooted her hair, and made her costume from scratch. She was SO MUCH fun to work on! I'm definitely going to do more.
I will be putting her up for sale on eBay soon. If you're interested keep an eye on this blog for notifications :)
Click each image to see in a larger size! :)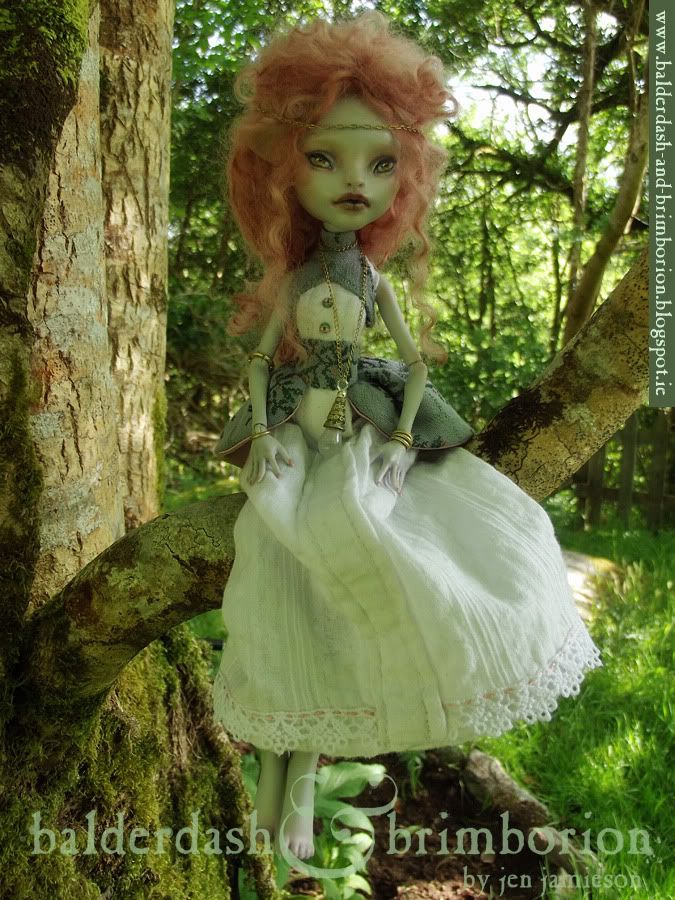 I hope that you like her!
~ Jen